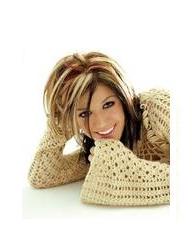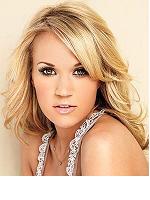 A recent random argument with a colleague prompted me to write this post and settle our differences. Now, I don't claim to listen to pop or country too much, however I do think Kelly Clarkson is by far the better singing talent over Carrie Underwood. So, while judging singing talent alone is highly subjective, I had to dig into areas that have more quantitative measurements:
Album Sales
For starters, I found it a fairly difficult to find official album sale numbers on the Internet. There really should be a site that houses this data and allows users to select an album and retrieve appropriate sales stats and splits by month, year etc. (ok, too much time looking at ESPN player cards). In any case, digging around the official U.S. recording company site (RIAA) and official press releases, it eventually led me back to Wikipedia which did a nice job summing it up (as of 02/15/09):
| | | |
| --- | --- | --- |
| Artist | Albums | Sales* |
| Clarkson | 3 | 9,545,000 |
| Underwood | 2 | 9,330,000 |
Carrie supporters would probably be quick to point out that Kelly had a 2-year lead in sales and that is probably a fair point. To give credit where credit is due, Underwood also has the top selling U.S. album of any Idol contestant. However, outside the realm of U.S. sales, Kelly's Breakaway album sold over 12 million copies worldwide (AI record) and Clarkson has a much more emphatic advantage over Underwood in world sales (unconfirmed 17+ to 11+). Carrie's photogenic image and heavy involvement in the pop media (Tony Romo anyone?) greatly assists her U.S. sales numbers. Further investigation has Clarkson at an astounding 8 to 2 advantage over Underwood in Top 10 Singles on the U.S. Billboard Hot 100 which speaks to the quality and quantity of content produced. This includes Kelly's latest single ("My Life Would Suck Without You") which reached #1 last week. Although both ladies have probably already peaked in individual album sales, Kelly's recent #1 hit leads me to believe her March 2009 album All I Ever Wanted will do reasonably well. Meanwhile Carrie's sharp sales drop from her first to second album may be a sign of further diminishing returns.
Grammys
While there are probably a dozen or so award shows each year recognizing music talent, the Grammys are generally recognized as the standard of honoring musical achievement across all genres. For this purpose, I will only focus on the Grammys to compare hardware earned by our two competitors. The results are as follows (as of 02/15/09):
| | | |
| --- | --- | --- |
| Artist | Nominations | Wins |
| Clarkson | 4 | 2 (Female Pop Vocal Performance, Pop Vocal Album) |
| Underwood | 4 | 4 (New Artist, Female Country Vocal Performance [3]) |
By sheer numbers Underwoord clearly has the advantage but a closer look tells a different tale. Carrie has done exceptionally well in the Country genre as 3 of the awards lie in the Best Female Country Vocal category. However after that, it is slim pickings. While Underwood has defeated the likes of Trisha Yearwood and LeAnn Rimes, Clarkson faced heavier competition in her award wins over Mariah Carey and Paul McCartney among others. Is it also not somewhat strange to note that Carrie has never been nominated for a Best Album Grammy (Country or otherwise)? The Pop genre is a much more competitive field and Kelly has held her own in both at the Grammys and in competing against album sales. With the up and coming talent of Taylor Swift, Carrie's hold on the Country market may be coming to an end.
In terms of intangibles, while Kelly is no angel herself and some might say even a tad arrogant, I find her to be somewhat more wholesome than Carrie who seems to be preoccupied these days digging her key into 4-wheel drives and forgetting dudes' names. While there will probably never be a clear-cut winner with these two, I think the above areas of investigation shed enough light into the competition to put Kelly Clarkson on top. Rebuttal anyone?
---
* [Update: 03/23/09] Kelly's new album release, All I Ever Wanted debuted at #1 on the Billboard 200 reaching 255,000 in sales. Although the sales figures pale in comparison to a couple of her previous album releases Thankful (297,000) and My December (291,000), the strong debut displaced U2 at #1 at a time when year-to-date sales were down 12%. Her first CD single "My Life Would Suck Without You" remains on on the Billboard Hot 100 for the 9th consecutive week holding ground in the #5 slot.